2020 PARTICIPANTS IN THE CAA-GETTY INTERNATIONAL PROGRAM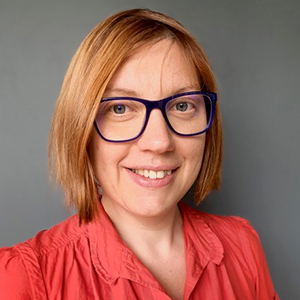 Irene Bronner is a senior lecturer with the South African Research Chair in South African Art History and Visual Culture, Faculty of Art, Design and Architecture, University of Johannesburg, South Africa. Her doctorate (DLitt et Phil), titled "Representations of Domestic Workers in Post-apartheid South African Art Practice," was conferred by the University of Johannesburg in 2016. She then held a three-year postdoctoral research fellowship with the same institution, during which time she received a Postdoctoral Research Fellows' Excellence Award. Her research interests center on feminist studies in the visual arts, with a focus on contemporary southern Africa. She works principally with feminist, queer and postcolonial cultural theory as well as issues of memory, affect, gender, and the aftermath of trauma. She has published in local and international journals, recently in Woman's Art Journal and Textile: Journal of Cloth and Culture.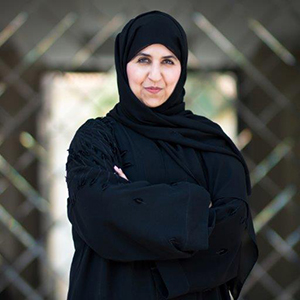 Eiman Elgibreen is an artist and an assistant professor of art history at the Princess Nourah bint Abdulrahman University in Riyadh, Saudi Arabia. She obtained a PhD in art history from the University of Sussex (UK) for her research on "Image Making: Representations of Women in the Art and Career of Safeya Binzagr 1968-2000." Since 2011 Elgibreen has also been a freelance writer for Al-Riyadh Daily Newspaper and Al-Jazirah Daily Newspaper, and an art consultant for organizations that are concerned with preserving the legacy of Saudi pioneer artists such as Darat Safeya Binzagr (a museum devoted to the artist's work), and Saudi Arts House (a family foundation devoted to the work of Mohammed Alsaleem). In addition, she has curated a number of art exhibitions, including the Saudi National Pavilion at the 58th Venice Biennale, 2019. Elgibreen is interested in exploring the forgotten and/or misrepresented aspects of Saudi and Arab culture through her research and her art. A goal of her work is to encourage acceptance of cultural differences.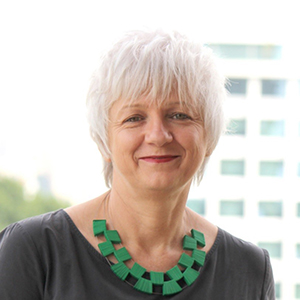 Dária G. Jaremtchuk is an associate professor of art history at the Universidade de São Paulo, Brazil, where she teaches undergraduate and graduate courses on contemporary art. As Fulbright Brazil Distinguished Chair at Emory University in 2019, she taught a course in the art history department about Brazilian contemporary visual arts. In 2018, she was a visiting scholar at Georgetown University and at Brown University in 2011. In 2010, she edited the book Arte e política: situações (Art and politics: situations) (Alameda Editora) and in 2007 she published Anna Bella Geiger: Passagens Conceituais (Anna Bella Geiger: conceptual passages) (C/Arte and Editora da Universidade de São Paulo). She is currently researching the relocation of Brazilian artists during the Brazilian military dictatorship of the 1960s and 70s and the artistic exchange between Brazil and the United States at that time. She has published on this topic in journals, conference proceedings, and book chapters.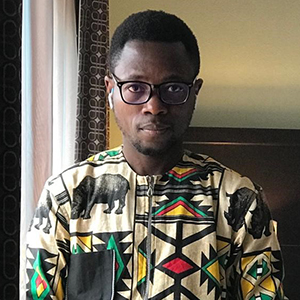 Ganiyu Jimoh received a PhD in art history from the University of Lagos, Nigeria, where he is also a lecturer. He is currently a postdoctoral fellow with the Arts of Africa and Global Souths research program in the Department of Fine Art at Rhodes University in South Africa. His research, which focuses on contemporary art, new media, satire, and cartoons has attracted major awards, including the prestigious University of Lagos Best Researcher Award in Arts and Humanities in 2011. In 2015 he received a grant to conduct research for his PhD dissertation at the African Studies Center at Michigan State University. Jimoh is also a recipient of the 2019 African Studies Association Presidential fellowship. As a scholarly writer who is also a practicing political cartoonist, Jimga (his cartoon signature) has several local and international exhibitions to his credit and currently serves as the secretary of Cartoonists Association of Nigeria (CARTAN).
Mariana Levytska is a research associate in the Department of Art Studies of the Ethnology Institute at the National Academy of Sciences of Ukraine in Lviv. She received a PhD in the history of art from the Lviv National Academy of Arts in 2003. Based on her thesis, she published a monograph about Ukrainian portrait painting as an artistic and memorial phenomenon of the long nineteenth century. In addition, she has worked as a senior lecturer from 2005–14 and associate professor in 2015 at the Department of Architectural Environment Design in the Faculty of Architecture of the Lviv National Agricultural University. Levytska's current area of research is Ukrainian religious art of the eighteenth century (late Baroque-Rococo period), focusing on the concept of cultural transfer according to "peripatetic works of art (such as engravings and albums)" as well as peripatetic artists. She is also interested in issues of Ukrainian historiography of the art of the twentieth century.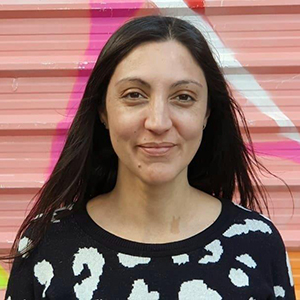 Daniela Lucena holds a PhD in social sciences from the University of Buenos Aires (UBA) and specialize in the sociology of art and culture. A researcher at the National Scientific and Technical Research Council (CONICET) in Buenos Aires, she teaches sociology of art courses at UBA, where she is also head of a research team. Since 2003 she has studied various aesthetical projects where art, culture, and politics are intertwined. Her books include Contaminación artística. Arte concreto, comunismo y peronismo en los años 40 (Artistic contamination: concret avant-garde, communism and Peronism in the 40s) (Biblios, 2015) and Modo mata moda. Arte, cuerpo y (micro)política en los 80 (Form kills fashion: art, body and [micro]politics in the 80s), coauthored with Gisela Laboureau, (EDULP, 2016). In addition to her work as researcher, since 2007 she has collaborated with PH15, a foundation that organizes photography workshops for children of vulnerable populations, assessing programs and community work linked to art.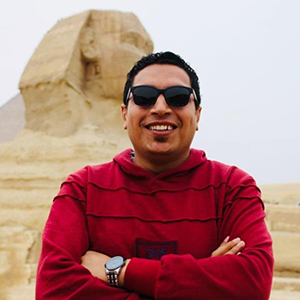 Ali Mahfouz is the director of the Mansoura Storage Museum, part of the Ministry of Egyptian Antiquities. He received a BA in 2010 and an MA in Egyptology in 2017, both from Mansoura University. He is currently working on his PhD. Mahfouz began working as an inspector of antiquities at the Ministry of Antiquities in 2012. In August 2015 he was appointed the supervisor of the Mansoura Storage Museum and in October 2018 he became its director. With colleagues, Mahfouz founded Save Mansoura, a volunteer organization dedicated to raising public awareness about the value of cultural heritage and the restoration of historic sites. He is also the cofounder of the Documentation of Architectural and Urban Heritage of Mansoura City Project, which aims to document, digitize, and archive that city's cultural history. His greatest concern is the fate of archaeological sites damaged or destroyed because of political conflicts and the need to preserve his country's cultural heritage in the wake of that destruction.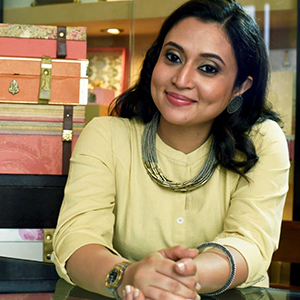 Priya Maholay-Jaradi is the founding convenor of a new art history academic program, a collaboration between the National University of Singapore (NUS) and the National Gallery Singapore. She earned an MA in art history from the School of Oriental and African Studies, London (2001); a PhD from NUS (2012), and a postdoctoral fellowship at the International Institute for Asian Studies, Leiden (2013). A former curator at the Asian Civilizations Museum, Singapore, she has curated Portrait of a Community (National Gallery of Modern Art, Mumbai, 2002), Beauty in Asia (Asian Civilizations Museum, Singapore, 2007) and Tautology of Memory (NUS Museum, Singapore, 2012). Jaradi's monograph, Fashioning a National Art: Baroda's Royal Collection and Institutions (1875-1924) (Oxford University Press, 2016), mobilizes provincial archives to reveal links between princely modernities and nationalisms in South Asia. She is the volume editor of Baroda: A Cosmopolitan Provenance in Transition (Marg Foundation, 2015). Her current research examines India-Singapore museological imaginations within the context of cold war diplomacy, the Non-Aligned Movement, and decolonization.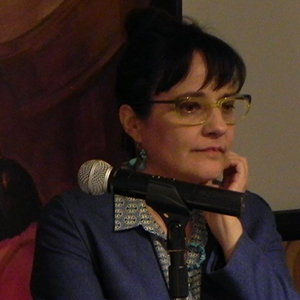 Valeria Paz Moscoso specializes in modern and contemporary Bolivian art history. She is the academic coordinator and advisor in the Department of Culture at the Universidad Católica Boliviana (La Paz), where she is also a temporary lecturer and editor of the journal Ciencia y Cultura (Science and culture). Her PhD dissertation examined the concept of repression and emancipation in the work of Bolivian artist Roberto Valcárcel. Currently, she is researching the disruption of the narrative of Indigenism in contemporary art. Additional research interests include gender, humor, critical theory, postcolonial studies, and arts-based research. She has curated exhibitions in Bolivia and the United Kingdom, and published in journals such as ESCALA Research Papers, Ciencia y Cultura, Bisagra (Hinge), Terremoto (Earthquake), and in the books Corrosión y Anomalía: escenas del arte contemporáneo boliviano (Corrosion and anomaly: scenes from contemporary Bolivian art) (2019) and Bolivia: Los caminos de la escultura (Bolivia: the paths of sculpture) (2009), a publication selected for the Bicentennial Library of Bolivia.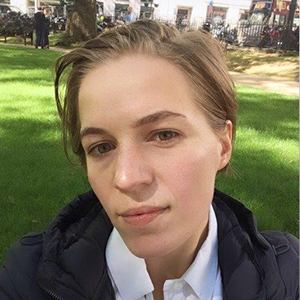 Daria Panaiotti is a photography curator and research associate in the Contemporary Art Department of the State Hermitage Museum, St. Petersburg, Russia. She graduated with honors from the European University in St. Petersburg (EUSPB), where she is currently completing her PhD with a dissertation on the history of Soviet documentary photography in Brezhnev's era. She is also a member of the program committee of the After Post-Photography international conference, the only annual conference on photographic theory and history in Russia. Previously she was involved in the project In Support of Photography in Russia, funded by the IRIS Foundation, Moscow, where she was a member of the curatorial team that organized exhibitions of Russian photography for FotoFest 2012—an international photography festival held every two years in Houston, Texas—and where she also participated in an international portfolio review for Russian photographers at the Garage Center for Contemporary Culture in Moscow in 2011.
Aleksandra Paradowska is a lecturer and researcher in the Department of Art History and Philosophy, Faculty of Art Education and Curatorial Studies, at the University of Fine Arts in Poznań, Poland. After receiving a PhD from the Adam Mickiewicz University in Poznań in 2013, she was a postdoctoral fellow at the University of Wrocław from 2014–17. Her research focuses on architectural history of the nineteenth and twentieth centuries, especially the relationship between architecture and politics. For the past five years she has studied Nazi architecture in Polish territories during the Second World War in relation to different perspectives of the humanities, that is, interdisciplinary views of postcolonial and heritage studies. Paradowska has published widely on Polish interwar architecture and received several scholarships: from DAAD (Deutscher Akademischer Austauschdienst) in 2010, START by the Foundation for Polish Science in 2014, and a scholarship for leading young researchers in Poland by the Ministry of Science and Higher Education in 2017–19.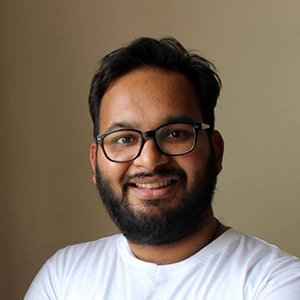 Saurabh Tewari received a BArch in 2008 from the Sushant School of Art and Architecture, Gurgaon/GGSIP University, Delhi (India), and a MDes in 2010 from the Industrial Design Center, Indian Institute of Technology Bombay. As a doctoral candidate in the Design Program at the Indian Institute of Technology Kanpur, he is attempting to map out and understand the shifting role of design in postcolonial India within the broader narrative of national development. Currently an assistant professor of design in the School of Planning and Architecture in Bhopal, Tewari has developed a curriculum that includes design history, design culture, and design studies. Ultimately, his goal is to develop South Asia's first postgraduate program in design history and studies. He views his role in two ways: as a design historian in South Asia exploring and constructing scholarly approaches to design history, and as a South Asian scholar in the design history community voicing the potential of decolonized approaches to the field.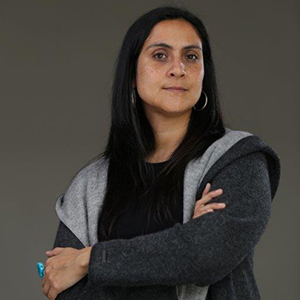 Giuliana Vidarte received a BA in Latin American literature and an MA in art history from the Pontificia Universidad Católica del Perú. In 2013 she was part of a curatorial intensive course in Northern Ireland organized by Independent Curators International (New York). In 2014 she received a travel grant to participate in the annual meeting of the International Committee for Museums and Collections of Modern Art (CIMAM) in Qatar. Between 2015–18, she was the curator of Bufeo: Amazonía+Arte, a project for the research and dissemination of Amazonian art. Vidarte has developed exhibition projects about the relationship between visual arts and literature, the rewriting of history based on the recovery of unofficial discourses, and artistic production in the Peruvian Amazon. Currently, she is chief curator and head of exhibitions at the Museo de Arte Contemporáneo in Lima (MAC Lima) and curatorial assistant for the Peruvian pavilion at the 58th Venice Biennale in 2019.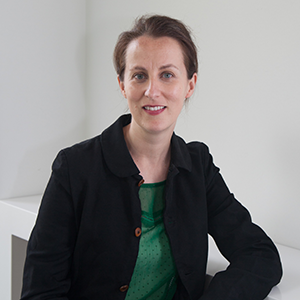 Julia Waite is the curator of New Zealand art at the Auckland Art Gallery Toi o Tāmaki, New Zealand's largest art museum. She has worked on a number of large-scale exhibitions including the fifth Auckland triennial, If you were to live here . . . (2013) and Space to Dream: Recent Art from South America (2016). Her research interests are focused on the development of modern art in New Zealand and its connections with other peripheral modernisms. In 2015 she curated the exhibition Freedom and Structure: Cubism and New Zealand Art 1930–1960, which toured throughout New Zealand, and published an associated catalogue. She cocurated the major survey of New Zealand's preeminent abstract painter Gordon Walters: New Vision, which opened at Auckland Art Gallery in 2018. Most recently, Waite has cocurated Louise Henderson: From Life, the first comprehensive retrospective of French-born New Zealand artist Louise Henderson. She has an MA in art history (First Class) and an MA in museum and heritage studies.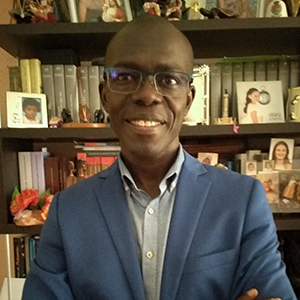 Jean-Arsène Yao received a PhD in Latin American history from the Universidad de Alcalá (Spain) in 2002. His scholarship focuses on teaching Spanish in the African Diaspora, particularly with blacks in Argentina. Currently professor of Latin America and Caribbean studies at the Université Félix Houphouët-Boigny (Côte d'Ivoire) and visiting professor at the Universidad de Alcalá and the Universidad de Granada (Spain), his teaching interests include Hispanic American culture and civilization; race, class, and ethnicity in Latin America; and Afro-Hispanic history. He has a special interest in the visual representation of people of African descent in art history and visual studies. Yao has conducted research in Argentina, Colombia, Cuba, Ecuador, and Uruguay. He has published widely, including five books, several book chapters, and over twenty articles in juried journals of research. Since 2016 he has been the founder-coordinator of the Group of Latin American Studies and Research (https://grelat-ufhb.org/).
PARTICIPATING ALUMNI
Abiodun Akande is a senior lecturer at the University of Lagos, Nigeria, where he teaches painting, art education, and art history. Akande earned a BA in fine arts from the Obafemi Awolowo University and received an MA and PhD in the visual arts of Africa from the Institute of African Studies, University of Ibadan, Nigeria. In 2013, he participated in the first Basel Summer School in African Studies at the University of Basel in Switzerland; he also attended a graduate symposium hosted by the School of Arts at Peking University in Beijing, China. Akande first participated in the CAA-Getty International Program in 2016 and returned the following year to participate in the 2017 CAA-Getty reunion program. His current research focuses on knowledge systems in the art and cultural practices of indigenous communities in Nigeria. A recent publication, "Ará òrun kìn-ìn kin-in: Òyó-Yòrùbá egúngún Masquerade in Communion and Maintenance of Ontological Balance," (Genealogy, 3(1), 7, 2019) explores the Yòrùbá belief in life after death, and how the powers and spirits of the deceased are harnessed for the benefit of the living.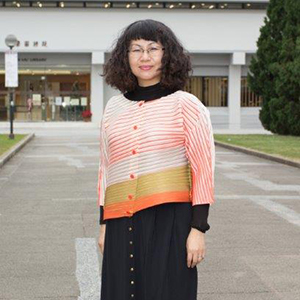 Pedith Chan is an assistant professor of Cultural Management in the Faculty of Arts at the Chinese University of Hong Kong. She received her PhD in Art and Archaeology from SOAS, University of London. Before joining the Chinese University of Hong Kong Chan was an assistant curator at the Hong Kong Museum of Art, and an assistant professor at the City University of Hong Kong. Her research interests focus on the production and consumption of art and cultural heritage in modern and contemporary China. Recent publications include The Making of a Modern Art World: Institutionalization and Legitimization of Guohua in Republican Shanghai (Leiden: Brill, 2017), "Representation of Chinese Civilization: Exhibiting Chinese Art in Republican China," in The Future of Museum and Gallery Design (London: Routledge, 2018), and "In Search of the Southeast: Tourism, Nationalism, Scenic Landscape in Republican China," (Twentieth-Century China, 2018). She is currently researching the making of scenic sites in modern China. Chan was a participant in the 2019 CAA-Getty International Program.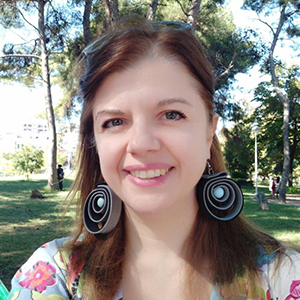 Iro Katsaridou has been the curator of modern and contemporary art at the Museum of Byzantine Culture in Thessaloniki, Greece since 2005. She studied art history at the Aristotle University of Thessaloniki and the Université Paris I-Sorbonne, and also pursued museum studies at the City University of New York. Her doctoral dissertation focused on contemporary Greek photography (Aristotle University, 2010). For the past six years Katsaridou has been researching photography and art in World War I and II, during which time she has curated exhibitions on the subject and edited related catalogues. For the last four years she has been teaching as an adjunct faculty member at several Greek universities. She has co-edited two books about photography during the Nazi Occupation of Greece (1941-1944) and written articles and book chapters on photography, exhibition display policies, as well as the relationship between contemporary Greek art and politics. In 2019, she participated in the CAA-Getty International Program.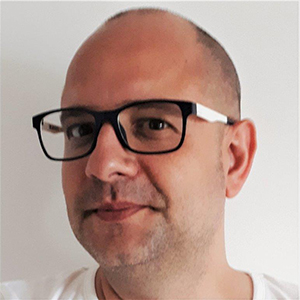 Cristian Nae is an associate professor at the George Enescu National University of Arts in Iași, Romania, where he teaches courses on contemporary art history, critical theory, visual and exhibition studies. He has benefited from scholarships and research grants from the Erste Foundation (Vienna), National Research Council, Romania (CNCS-UEFISCDI) , the CAA-Getty International Program, the Getty Foundation (Los Angeles), and New Europe College (Bucharest). His latest studies have appeared in collective volumes published by Wiley-Blackwell (2019, forthcoming) and Routledge (2018). Nae is the co-editor of Rethinking the Image of the World: Projects and Sketches. Contemporary Romanian Art 2010-2020 (Hatje Cantz, 2019, forthcoming). As a curator, he is the co-organizer of the exhibition Rethinking the Image of the World: Projects and Sketches (Musée Mill, La Louvrière, Belgium, 2019), which was part of the Europalia Arts Festival. Nae also curated Unfinished Conversations on the Weight of Absence, the exhibition marking Romania's participation in the 58th Venice Biennale (2019). Nae participated in the first year of the CAA-Getty International Program, in 2012.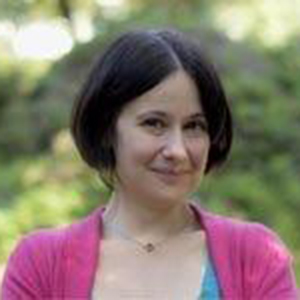 Nóra Veszprémi is a research associate for the European Research Council-funded project Continuity/Rupture: Art and Architecture in Central Europe 1918–1939 (CRAACE) at Masaryk University, Brno (Czech Republic). She is also an honorary research fellow at the University of Birmingham (UK), where she recently completed a project on museums in Austria-Hungary between 1867 and 1918. In 2014–15 she taught at the Institute of Art History at Eötvös Loránd University, Budapest (Hungary), where she also received her PhD in 2013. Veszprémi specializes in nineteenth- and early-twentieth-century Central European art. A former curator at the Hungarian National Gallery, she is the author of a monograph on romanticism and popular taste in mid-nineteenth century Hungary (in Hungarian) and co-author (with Matthew Rampley and Markian Prokopovych) of two forthcoming volumes on museums in Austria-Hungary: An Empire on Display: The Art Galleries and Museums of Austria-Hungary (Penn State University Press, 2020); and Liberalism, Nationalism and Design Reform in the Habsburg Empire: Museums of Design, Industry and the Applied Arts (Routledge, 2020). She is currently working on a monograph about historical memory in Central Europe after the collapse of the Habsburg Empire. Veszprémi was a 2015 participant in the CAA-Getty International Program.